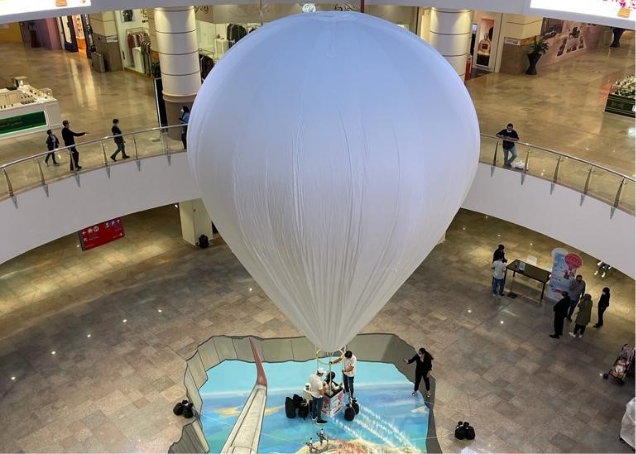 20 Mar , 2022
Fun Balloon Ride at Ezdan Mall Al Gharaffa extended!
started on March 3rd at Ezdan Mall Al Gharaffa, the Fun Balloon Ride has been extended until March 26th due to great popularity.

The memorable activation has drawn a huge crowd every day from 1pm to 10pm since March 3rd and numbers of participating kids have nonstop growing so the management has decided to extend the ride for 7 days until March 26th.

All kids under 30kg are invited to participate to the event and fly on a hot air balloon inside the mall! Flying up to 20 meters high, kids can enjoy in a safety environment the feeling of floating in the air, like in their dreams. Cherry on the top, the activation remains free of charge.

"We have been extremely pleased by the popularity of the Fun Balloon Ride. The decision to extend it comes naturally as we want to accommodate as much guests as possible. Don't miss the memorable event and come fly with us!" said Hani Dabash, Ezdan Holding Group Deputy CEO.