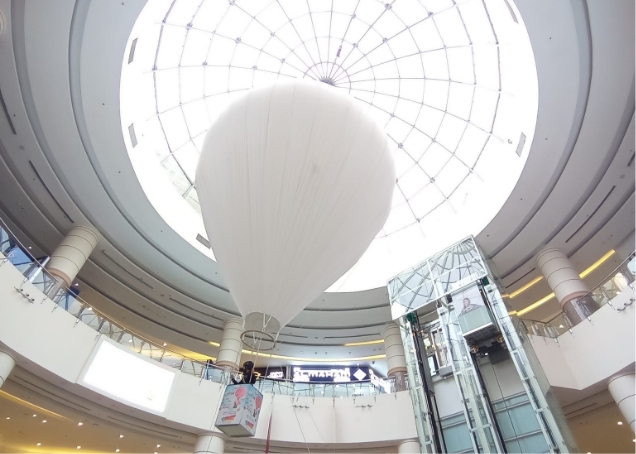 20 Mar , 2022
Fly high at Ezdan Mall Al Gharaffa!
Have your kids ever dreamt of flying on a Hot Air Balloon? Well, Ezdan Mall Al Gharaffa makes their dream come true!

Join the memorable activation in Ezdan Mall Al Gharafa every day from 1pm to 10pm until March 19th. All kids under 30kg are invited to participate to the event and fly on a hot air balloon inside the mall! Flying up to 20 meters high, kids can enjoy in a safety environment the feeling of floating in the air, like in their dreams. Cherry on the top, the activation is free of charge so what are you waiting for?

"We are committed to provide great experiences to the family and the Fun Balloon Ride is surely one of them. Following the improvement of the roads access as well as the lifting of the Covid-19 restrictions, we really wanted to offer something unique and exciting to our community. So don't miss the memorable event and come fly with us!" said Hani Dabash, Ezdan Holding Group Deputy CEO.